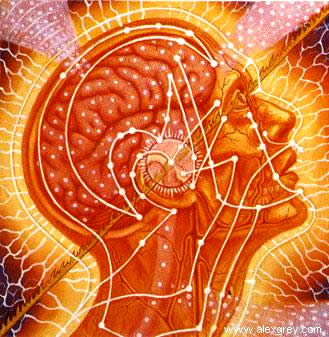 The Brain Chemistry Optimization Online Assessment
You are one simple step away from feeling wonderful and having more energy while reducing anxiety. For Adults or Adolescents!
The Online Assessment That Reveals What Is Happening in Your Brain Chemistry and What You Can Do to Improve Your Moods and Have More Energy.
The
Brain Chemistry Optimization Program
(BCOP) shows you
How to Positively Influence Your Mood and Energy.
It gives you an individualized program to have a better life through learning how to manage your moods and energy. The
BCOP
reveals your current brain chemistry and how it may be affecting your mood and energy. It tells you what is happening in your brain and how that influences not only your behaviors but also how you feel, what you think and the choices you are making.
The
Brain Chemistry Optimization Program
from
Robertson Research Institute
is a scientifically researched questionnaire backed by 20 years of study. 14,000 people with long term follow up are in the data base, and millions of dollars in research money has been spent to ensure a valid and reliable picture of your brain chemistry.
The
BCOP
is an online questionnaire that you fill out. It takes about 90 minutes to complete. The
Robertson Research Institute
then analyses your answers. From this, they prepare a 20-25 page report of your current brain chemistry.
Increase your positive moods
Have more stable moods
Be more engaged with life
Find relief from depression
Increase your vitality and energy
You will received detailed information in the following areas designed specifically from your profile
YOUR PERSONAL DIETARY PLAN
PERSONALIZED NUTRITIONAL RECOMMENDATIONS
PERSONALIZED EXERCISE RECOMMENDATIONS
HOW TO ADAPT YOUR RECOMMENDATIONS FOR SPECIAL SITUATIONS
PERSONAL PLANS FOR SPECIAL SITUATIONS
PERSONAL HEALTH ISSUES AND PERSONALITY TRAITS
COMPLETE BRAIN CHEMISTRY PROFILE
EVERYTHING YOU NEED TO UNDERSTAND IT ALL
BONUS! LIFE-BALANCE CONSIDERATIONS AS REVEALED IN YOUR SURVEY
EASY TO USE SUMMARY AND REFERENCE SECTION
Special Added Value
Available Only to You as an National Institute for Resiliency and Wellness Client.
After you receive your detailed report, as a trained clinician with the Robertson Research Institute, John Micsak will meet with you by phone in an Analysis/Interpretation/Recommendation Session to go over what the report means to you and your options for implementation.
Includes a 1 1/2 hour Analysis/Interpretation/Recommendation Session – to help you leverage the recommendations included in the report
Review your list of yellow flag behaviors.
Personal Action Plan - Get the three highest priority steps to take for achieving the mood and energy balance you are seeking
One month email question and answer follow up designed to support you in implementing the personalized BCOP Plan for How to Positively Influence Your Mood and Energy
Whole package for only $195.00